Sounds of Blue with Bob Putignano
Sunday June 13, 2021 Birthdays - Bill Acosta 1954, James Carr 1942, John Kahn 1947, Harold Danko 1947, Frank Stozier 1937, Attila Zoller 1927, Doc Cheatham 1913, Antonia Putignano 1957, (Courtesy of Bob Putignano) Look up additional birthdays!
---
ON DEMAND:
| | |
| --- | --- |
| SOB 293 06/09/21 | Featured artists: Donovan Leitch, Dave Mason, Steve Winwood, Eric Burdon, Klaus Doldinger, Dick Morrissey & Gil Evans. |
| SOB 292 06/02/21 | Featured artists: James Brown, Norman Whitfield, Johnnie Taylor, Peter Frampton, Eric Clapton, Eric Burdon, Dee Dee Bridgewater, Red Holt, Cal Collins, with a goodbye to the recently departed Curtis Fuller. |
| SOB 291 05/26/21 | Featured artists: Featured artists: Ella Fitzgerald, Calvin Owens w/B.B. King, Peter Frampton, Bob Seger, Wayne Cochrane, Gary Wright, Preston Love, Maynard Ferguson w/Luther Kent & Dwayne Hickman as Dobie Gillis. |
| SOB RFA 13 06/05/21 | Bob Putignano's Radio Free Amsterdam radio hour (tightly edited by John Sinclair) has Sinclair cherry picking the very best of my SOB-287 show featuring two outstanding Bluesmen: Albert King & Otis Rush who are capsulized in a 1-hour condensed & intense radio hour' |
| SOB-VRR-18 06/11/21 | Featuring Steely Dan, Traffic, Van Morrison, The Crusaders, Luther Kent, Gene Harris, Michael Franks, Rodney Jones & Felix Cabrera. |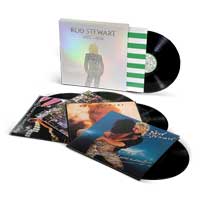 Included in this giveaway:
This digital download prize
consists of 47 MP3 versions of the songs from the ROD STEWART: 1975-1978 Album Boxed Set
Giveaways courtesy of Rhino.com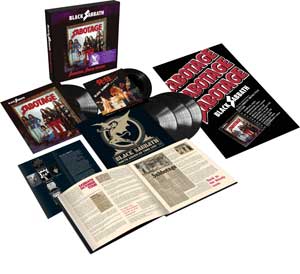 Included in this giveaway:
This digital download prize
consists of MP3 versions of the 8 remastered original album track songs from Black Sabbath - Sabotage.
Giveaways courtesy of Rhino.com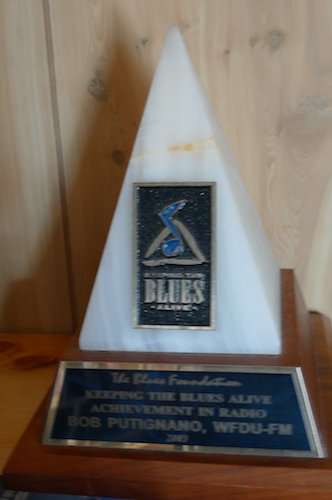 Bob Putignano Sounds of Blue (www.SoundsofBlue.com) is a mix of Soul, Jazz, Funk, Blues, Blues-Rock, Classic rock music (and more.) With a steady dose of musicians and related music industry leaders interviews as well.
Radio Achievements & Awards
2001 Time Out New York Magazine's "Best on the Dial" award
2003 Keeping the Blues Alive (KBA) award for radio achievements given by the Blues Foundation in Memphis, TN,
1999-2015 President of the NY Blues and Jazz Society
2008-2012: Most pledged to radio program at 89.1
2012-2016: The first or second most pledged to radio program at 89.1
2000 to current: Journalist/writer for Goldmine magazine,Blues Revue Magazine, Big City R&B Magazine, Blueswax, Hitting the Note magazine, Blues Music Magazine, and New York City's senior music editor for the Westchester Guardian and Yonkers Tribune newspapers. Listed in the Library of Congress for contributions for "Incurable Blues" book about Hubert Sumlin
Appearances on the Madison Square Garden network for Martin Scorcesse's "Lightning in a Bottle" with the Grateful Dead's Bob Weir. And with on WFUV's "City Scape's" with John Platt about the current status of Blues, Blues-Rock, Classic Rock & Jazz

---
INTERVIEWS
Hear interview Nathan East and Bob James @ WFDU.. Click here
Hear Patrick Williams Interview Click Here
Hear Bob's 4 hour tribute to BB King 5/20/15 from Sounds of Blue @ WFDU
Aretha and Brother Ray Video "Spirit In the Dark" version from Aretha's "Live at the Fillmore West"
Thanks to Feilx Cabrera for finding it
John McLaughlin Interview with Bob At WFDU 6/12/13 Click Here
Hear Bob's interview with Bill Wyman former bass player with the Rolling Stones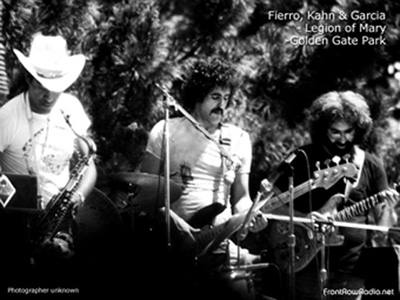 "Young Punks on Acid" Martin Fierro, John Kahn &
Jerry Garcia. Legion Of Mary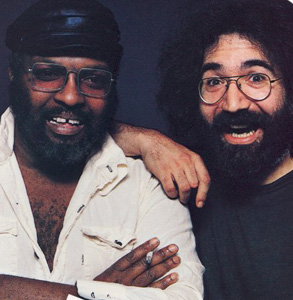 Merle Saunders Jerry Garcia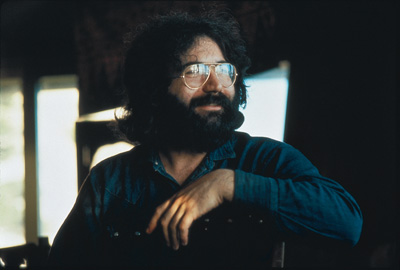 Jerry Garcia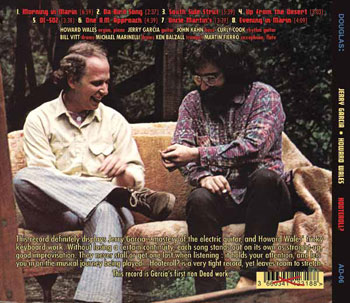 Howard Wales & Jerry Garcia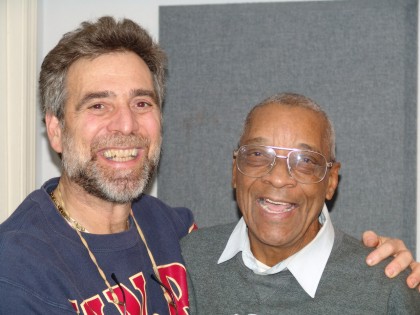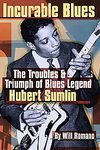 Bob Putignano was contacted by Chuck Young of the Library of Congress regarding Bob's numerous quotes in the book "Incurable Blues: The Troubles & Triumphs of Blues Legend Hubert Sumlin,"by Will Romano(Backbeat Books.) Upon speaking to Chuck, Bob was informed that his name will be listed in the Library of Congress for both his quotes in Mr. Romano's book,and for his assistance working with Mr. Young at the Library of Congress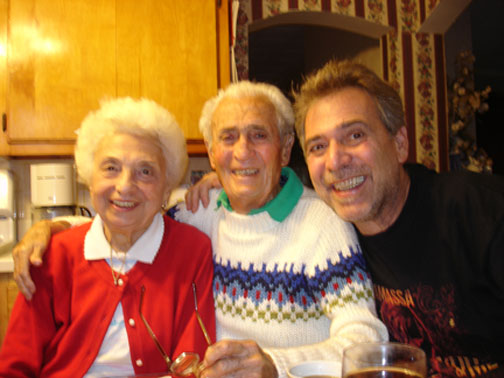 (Wimberley, Texas) The Roots Music Association is pleased to announce the selection of Bob Putignano as its first Jazz Delegate. Bob has been selected to represent the jazz genre at the association's table based on his exemplary record of commitment to the genre. He has demonstrated an appreciation and respect for its history while contributing to its viability and future. Bob is regular contributing writer to Goldmine & Big City Rhythm and Blues magazines. In 2003 Bob was the recipient of the Blues Alive Award bu the Blues Foundation for his contributions to public radio via his "Sounds of Blue" program on WFDU, Teaneck, NJ. In 2006 the program was the basis for the selection of WFDU as the Roots Music Association's Jazz Station of the Year. His love of blues and jazz music and his appreciation for its heritage makes him the ideal candidate for the Roots Music Associations founding board. Whether It's offering press and radio marketing services to independent artists and labels, contributing to liner notes, assisting in organizing fundraisers or festivals, or spinning great music Bob has demonstrated his comment to Jazz music and the Roots Music Association is looking to assisting Bob in increasing the impact of his efforts. The Roots Music Association is dedicated to bringing "roots" artists, the professional entertainment community, and audiences together on a global level. The Association achieves its goals by providing a strong vision, professional development, resource sharing, and advocacy to ensure the preservation and enactment of laws favorable to our industry, members, and all those who create, disseminate and support "roots" music. See rootsmusicassociation.org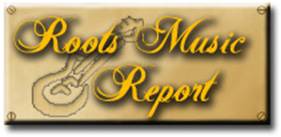 WFDU "Sounds Of Blue" Jazz Station Of the Year


Dear Robert,
I would like to personally congratulate you on being selected as the Roots Music Report's Jazz Station of the Year recipient for 2006. This is our inaugural year of acknowledging outstanding broadcasting contributions to the roots music genres reporting to our charts. Our staff personally reviewed and considered all of the reporting stations within your genre and as a result of that consideration you were selected as this year's honoree in the Jazz category as a result of your exemplary programming on WFDU's Sounds of Blue. The staff of Roots Music Report thank you for the reliable and consistent reports you make to our charts and for your contributions and continued commitment to roots music.
Sincerely,Robert Bartosh Roots Music Report

Read Bob's Reviews on Montreal.Com Bob's In The Daily News! "I'm a Blues Man"says John Mayer Read Article
Phil Lesh In his own words from "Searching For The Sound"
---